Home
Part I
Part II
Part III
Part IV
Part V
Part VI
Part VII
Introduction
In May Martin, Nadine and I started from Golmud, Qinghai. Our goal was to attempt two unclimbed peaks (Kukushili, 6388m and Purog Kangri, 6438m) and cross the Chang Tang Plateau once again.
Participants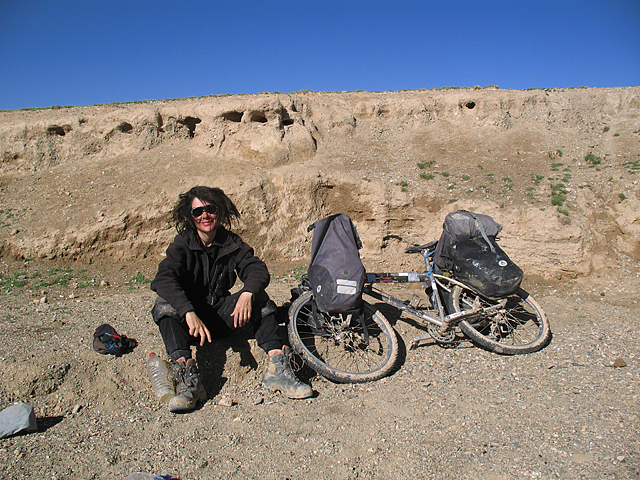 Nadine. Photo taken in the morning of the last day of riding.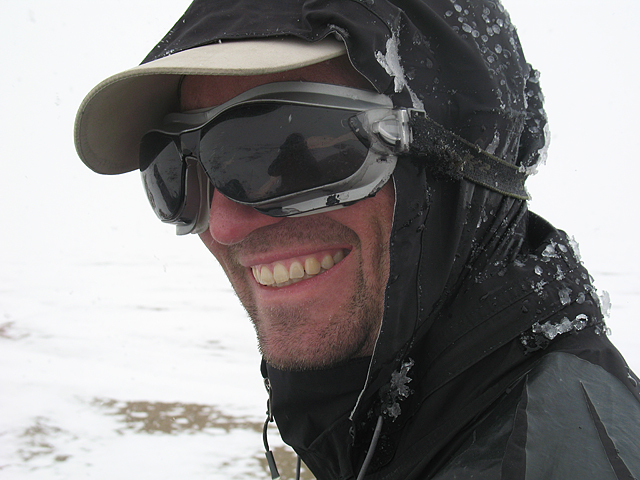 Martin. Photo shot during a snowy day, when he started to realize his goggles were of bad quality as the color from the lenses came off when wet. Martin's website.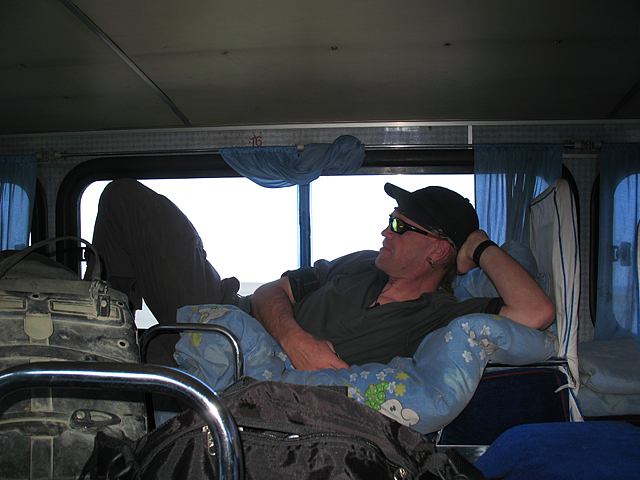 Janne. Photo shot in one of China's (in)famous sleeper buses in between Golmud and Haotogou.
There's no inhabitation on the Chang Tang and therefore we had to be self supported for at least 50 days. There were some tracks, but we had 37 consecutive days without and we saw no humans for 39 days in a row. The bikes were heavy in the start, Martin's probably a fair bit over a hundred kilos.
The area and the route overview
Golmud/Geermu - Haotogou - Mangnai Zhen - Ayakum Lake - Fujian Shankou - Close to Ayalik - Aqqikol Lake - Over the Kunlun close to Ulugh Muztagh which we passed on the southern side - Kukushili - Purog Kangri - Gomo Lake - Gerze - Ali/Shiquanhe - Domar - Kashi/Kashgar.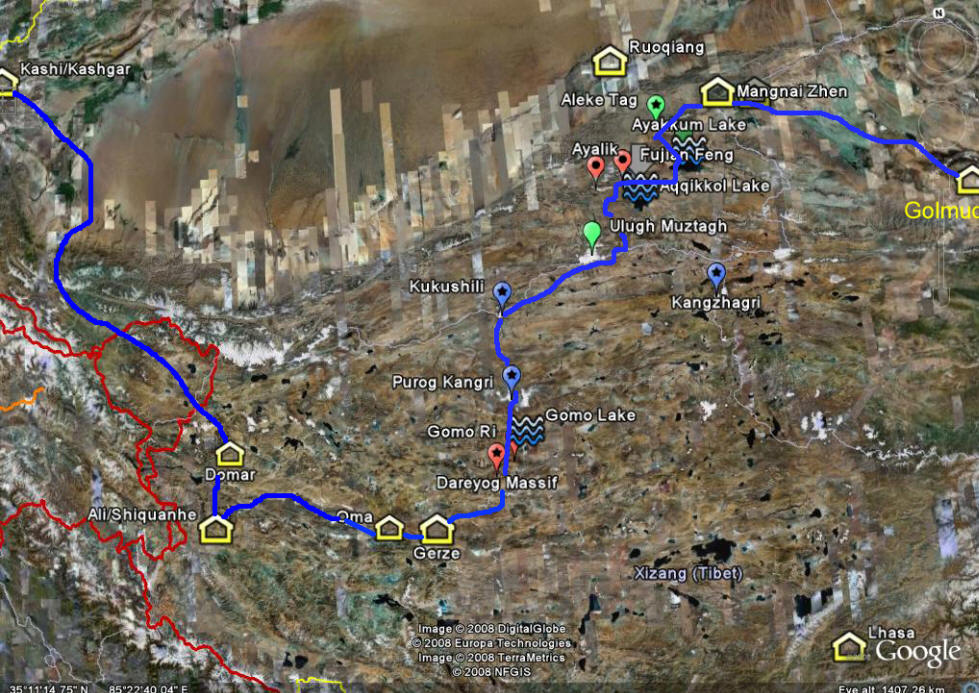 If you have a slow connection, you may have problems. There's a lot of large photos.
Home
Part I
Part II
Part III
Part IV
Part V
Part VI
Part VII